Alice Ristorante, a Michelin Star. The success story of two women, Viviana and Sandra, who from the moment they met, have made their experiences into an explosive mix of flavors and pleasures. I have been familiar with this mix since the time it was a happy little locale in via Adige. Now it's on the top floor of Eataly. The girls have grown up! The window overlooking the piazza below is impressive, so beautiful that you'll want to come back in the evening, maybe with a thunderstorm, to max out on romanticism.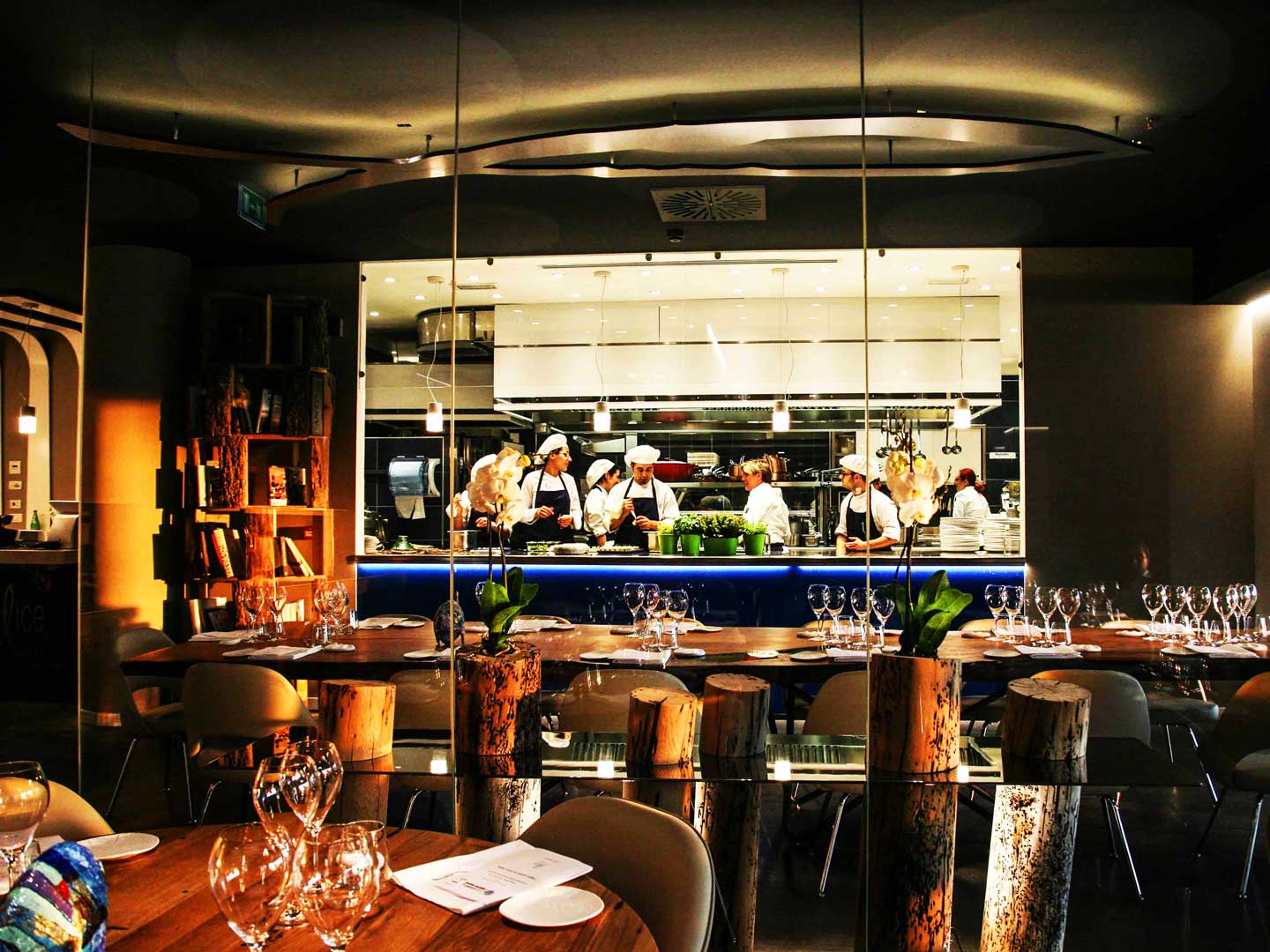 The locale is amazing: there is an open kitchen, without even a window to separate the brigade of cooks from the diners. The décor is warm and inviting. The tables in raw wood, without a tablecloth, leave all the talking to the dishes which fit the atmosphere perfectly. Cleverly placed on every table is a fish sculpture. It almost feels like you are in a boat. The menu suggests meat, but it doesn't even come to mind to taste it. The plates on the menu have their own names and are accompanied by a detailed description which includes information for celiacs and vegans. The wine list is abundant. But don't panic! Sandra helps you choose the best combination with your order (including interesting information that perfectly captures you're attention). The desire to taste everything and I mean everything, yes. You say it and I magically propose to divide every dish in two, to taste as many delicacies as possible.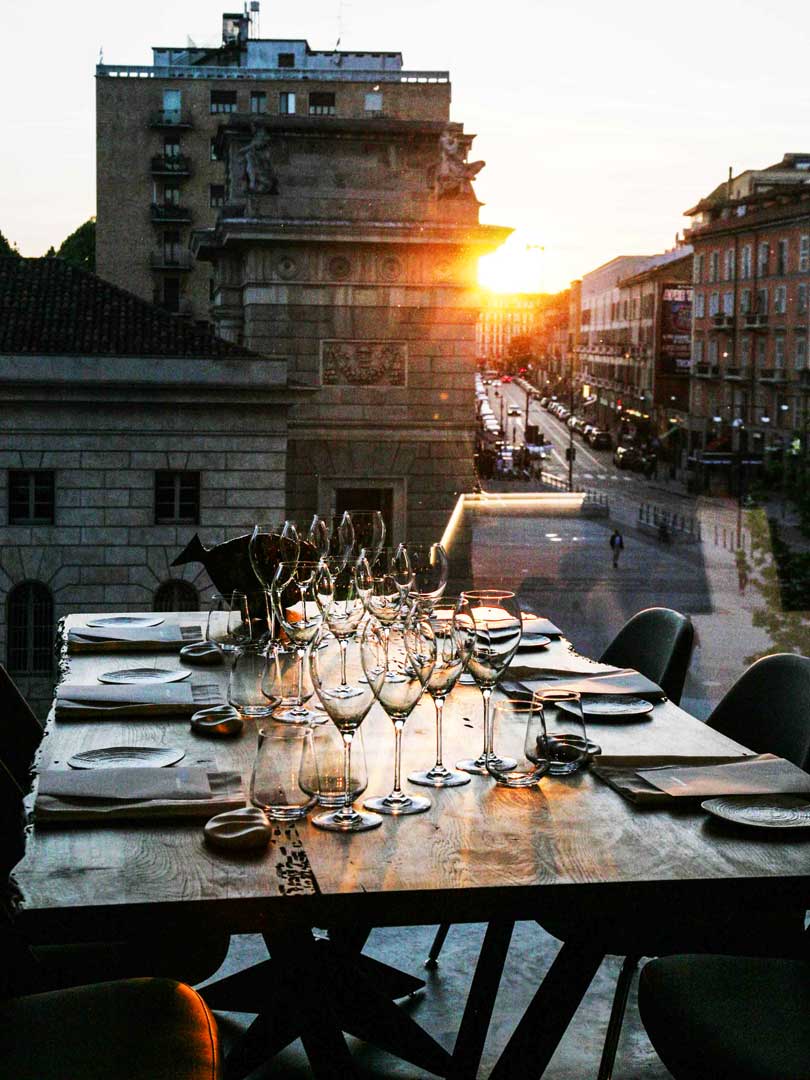 The hors d'oeuvre of the house is sublime. A mix of chickpea hummus placed in a cube (as if it was a jelly), mini carasau bread, creamed salted codfish, little cannon filled with cheese on an upside down plate (a delight for the eyes) and finally mussels with citrus zest. All served with bread and breadsticks, obviously just out of the oven. Next our plates: "Stracciatellami", WOW, the flavors are knowingly mixed and intense. The presentation is amazing. The "Open Ravioli", a homage to Gualtiero Marchesi (Viviana's teacher) leaves you speechless: the pastry of the ravioli is made of sepia, unbelievable. The "Red", the risotto, no, not exactly my taste. But it's actually really good and the marinated mackerel is super. The aroma of "Polp Fiction" (roasted octopus) is heavenly. Even though we've been full for a while (the portions are nice) and you just keep eating because the mix of flavors is awesome. Your taste buds are in delirium! We finish with "Il sole", a revisit of the Neapolitan pastiera: a brilliant and shining color which stands out. A balanced and genuine flavor.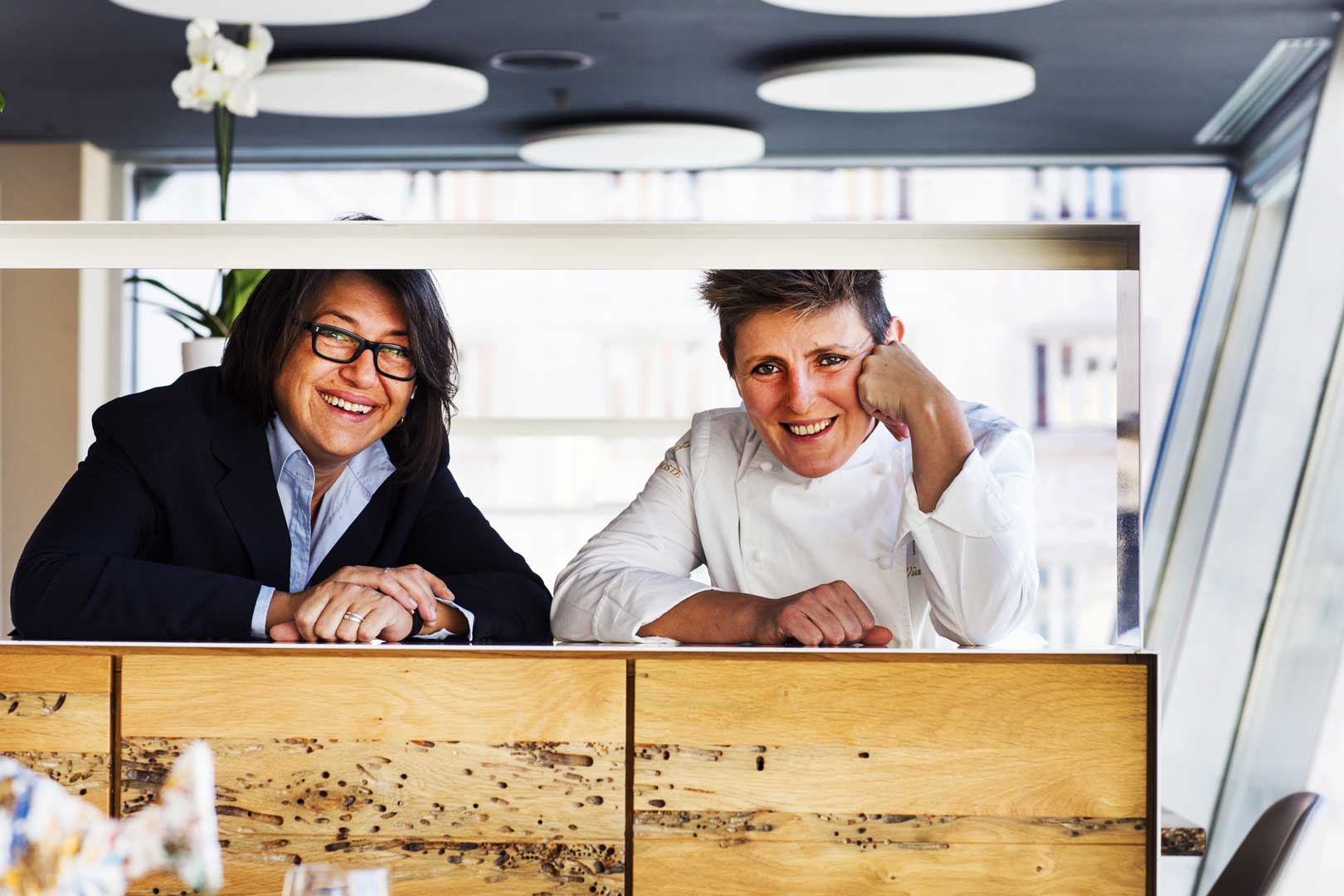 There are so many other plates I would like to try and taste. To go back over and over again. Bon appetit!