Per leggere l'articolo in italiano, cliccare qui.
There are chocolates and fruit flavors in the world of gelato, but pistachio is always one-of-a-kind, and as such deserves dedicated attention. It strengthens our immune system and lowers cholesterol levels, avoiding hypertension. Containing a load of vitamins, it works excellently for nervous system helping to cope with stress and depression…
Without the sugary exaggerated sweetness of chocolates nor the cold sour notes of sorbets, it's simply delicate and uncompromisingly delicious. Needless to say, it's perfect to be explored for this cooler season of the year, but it's not the same everywhere: there are few gelaterias that truly know how to work with it to let its best qualities shine. Do you want to explore them with us?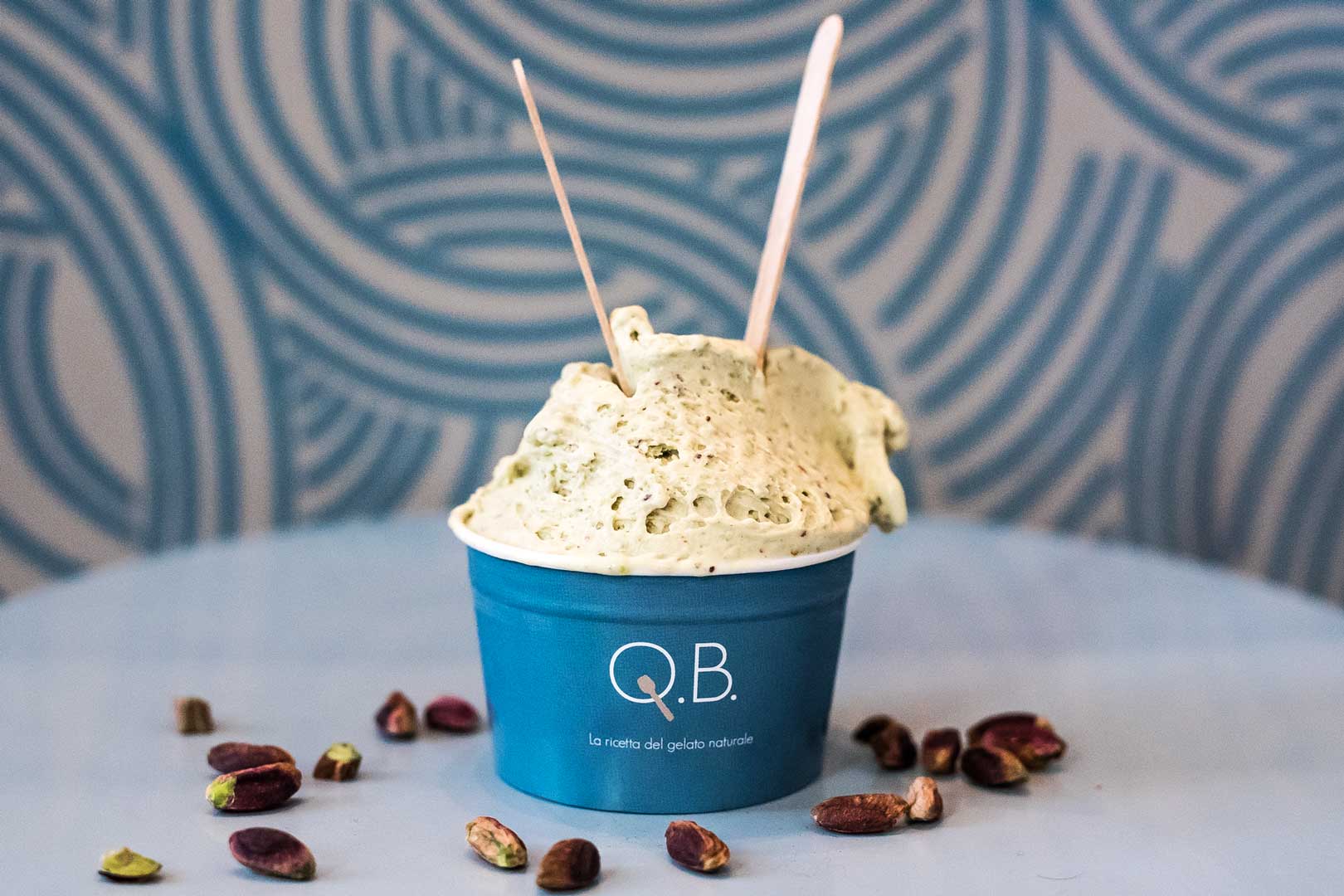 At Q.B. Gelato near Basilica di Sant'Ambrogio, ice cream is an art with no detail left unnoticed. Every taste is a complex and refined creation, the result of careful work with seasonal products, reinterpreted every day with new recipes to impress the palates of the customers. Obviously their salty pistachio of Sicily – a specialty – can only be exceptional and unique, because it is processed in a very unique way. Indeed, daily, the desired quantity of organic pistachio paste is produced in their laboratory by toasting and making a pesto. All this to prevent it from being subjected to alterations due to industrial processes with the addition of dyes, preservatives and artificial flavors. The end result is a very natural ice cream (very different from the others) with a structure and a defined and amazing taste that exalts the natural qualities of our delicious pistachio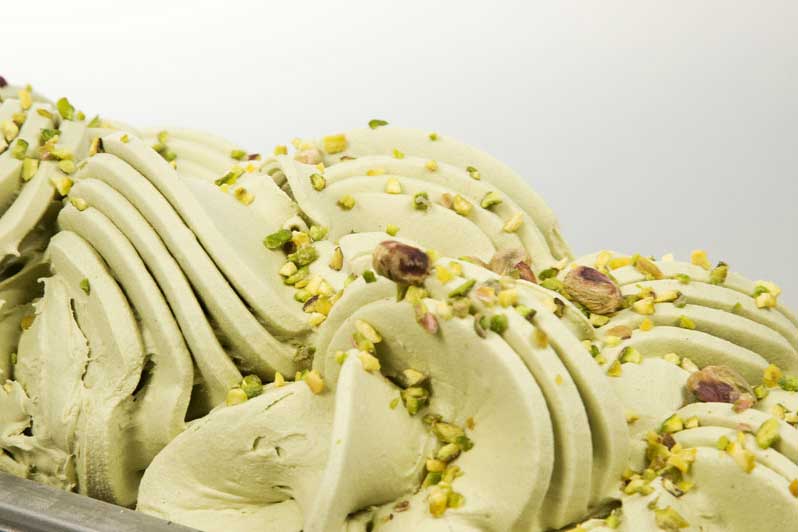 The excellence of Vanilla is widely appreciated in its two central locations in Duomo – via Pattari 2 – and XXIV Maggio. Vanilla Gelati Italiani was born from the effort of Carlo Varesi, an entrepreneur famous among the Milanese who in the early 60s opened his first business in Piazzale Lodi, the historic Bar Tabaccheria Italia. Then came Bar Tabacchi Madonnina in Corso Vittorio Emanuele in 1982, and finally in 2011 a dream-come-true, an authentic all-natural Italian gelateria. Freshness of organic ingredients, skillful hands working in the two laboratories every day, and care for the customers combine to make their version of pistachio. Feudo San Biagio highest quality nuts from Sicily are combined with a delicate olive oil base – substituting milk and resulting in a flavor not only vegan, but also light on calories!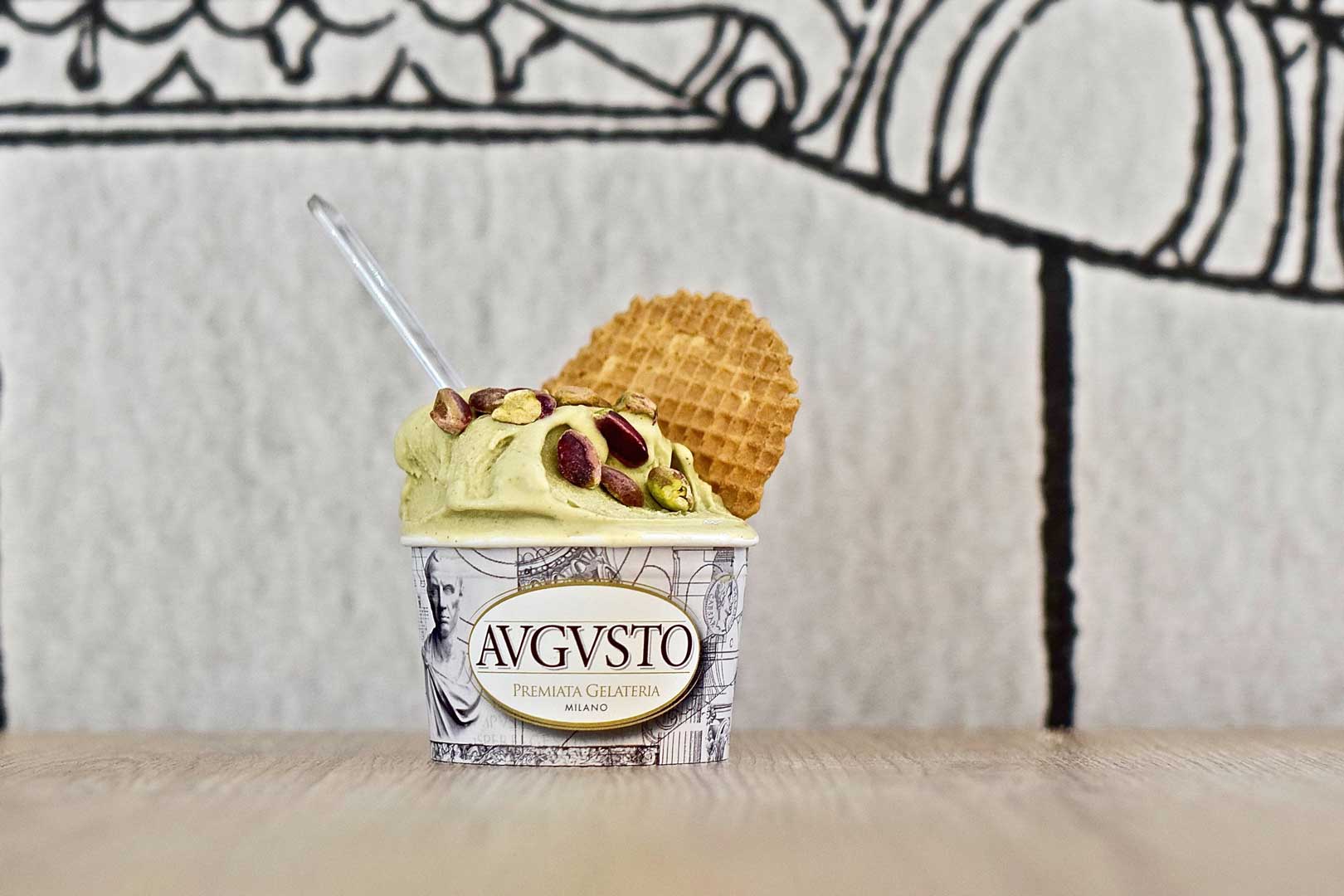 This gelateria inspired by Ancient Rome near via Savona is where every taste features a "royal" quality ingredient. Behind this God's gift is Stefano, a 26-year-old ice-cream maker who never ceases to conduct new experiments in the lab adjacent to the store, playing with tastes and creating new ones better than ever before, and combinations one better than the other for his customers. Pistachio Feudo San Biagio is a specialty here, unmistakably intense, slightly salty, creamy and velvety – an unquestionable star in their collection.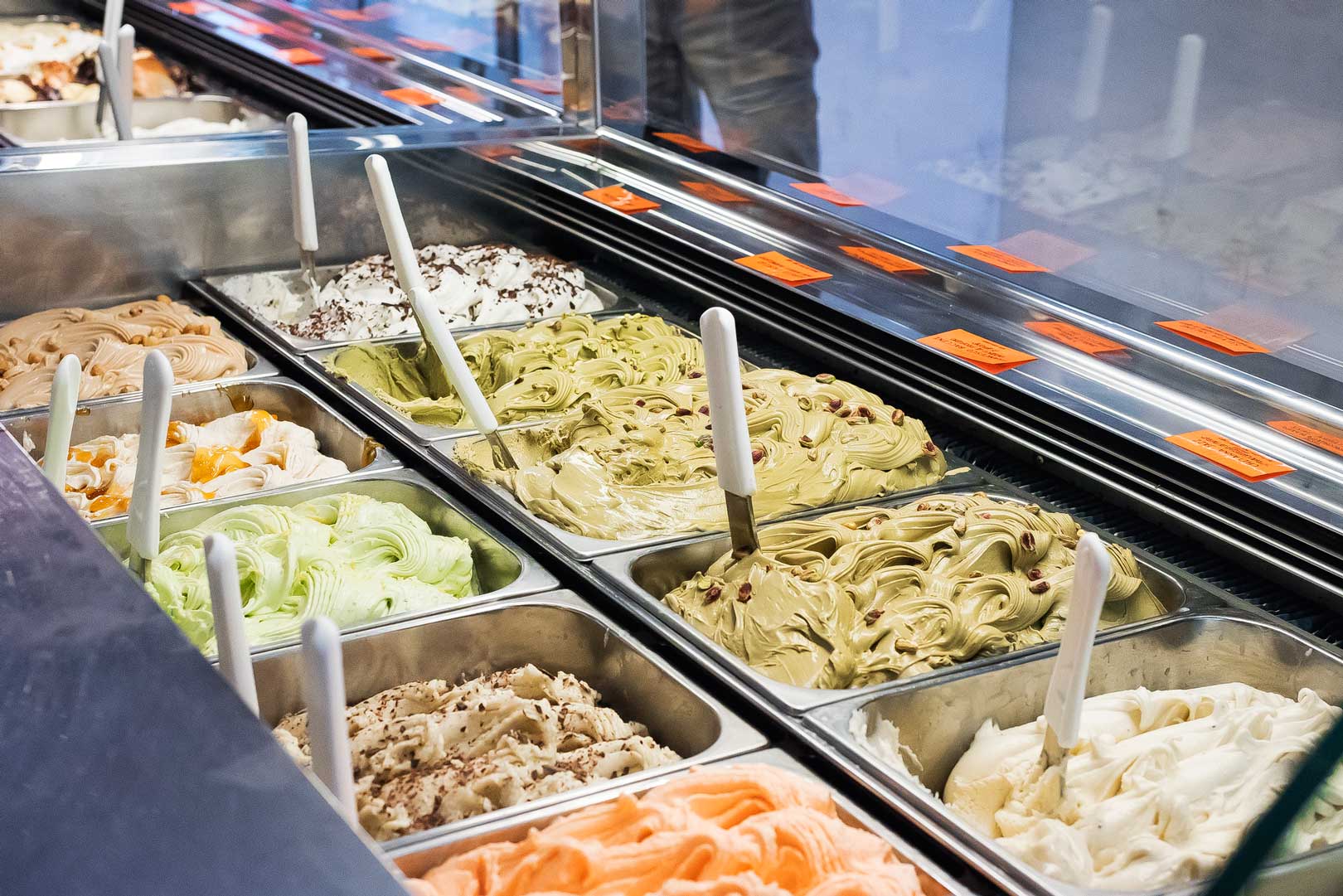 The legendary but far-away Gelateria della Musica well deserves the long-distance trip by pistachio lovers – they are killing 3 birds with 1 stone. A cup of three flavors here can be filled with all different variations available: Pistachio roasted and slightly seasoned with salt, the Pistachio with rice milk, and Pistachio Stracciatella. Which one's your personal favorite?