Per leggere l'articolo in italiano, cliccare qui.
How many times have worrisome work problems sneaked into your thoughts in the evening, in casual conversations, or, worst of all, while falling asleep? Here they go again, day after day. As it was smartly put by literally every lifestyle expert on this planet, the bottom line of living happily is fully resting the body, but, most importantly, regaining peace of mind. And with the situation getting critical after we've passed the first half of summer in the office, just in time, here is our new ranking of 10 absolutely flawless restaurants with open courtyards in Milan!
In these four walls of peace where only the sky sees you and where stress is forbidden, every free minute of your day will finally become a reward, instead of a ceasefire in a battlefield. Immersed in the royal Milanese chic with a pinch of style and party, feeling right at home during lunch breaks in bowery oasis of relax, lost in conversations at dinner tables, you will have zero second thoughts of checking your work email just one last time. And the best part is, these sweet escapes are just one call and a few steps away. Here's to the new mantra of balanced living: work hard, play harder…
Via Monte Di Pietà, 18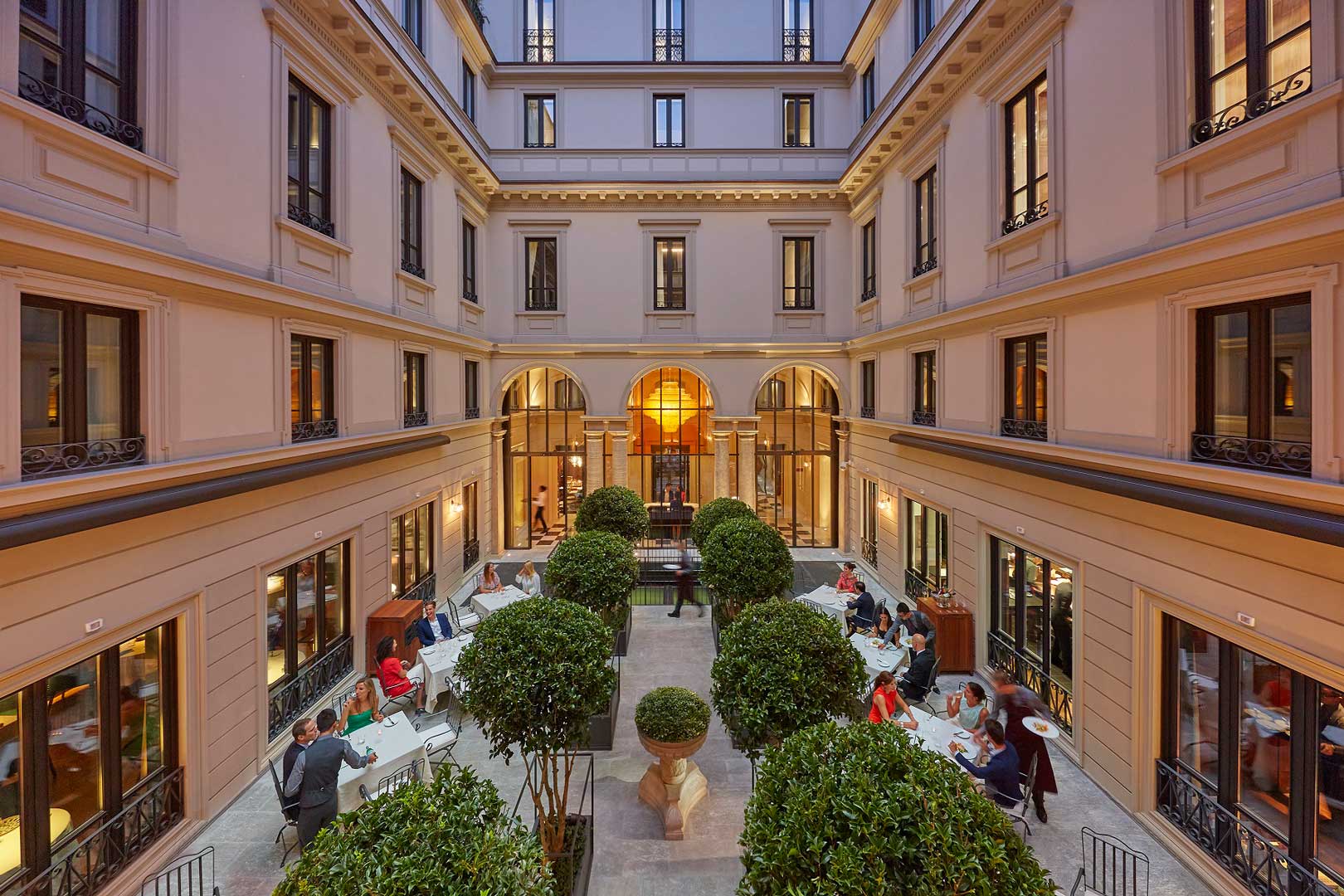 "Inside the Mandarin Oriental Hotel Milan, you will find Seta, one of the most desired destinations of the Milanese restaurant scene decorated with two Michelin stars. The secret of its success? It's simple: excellence in the kitchen, led by the long-standing experience of Chef Antonio Guida and the extremely elegant location with a luxurious open courtyard: from here you can take a peek at the Chef and his team dancing in the kitchen, in a hide and seek game through the windows – a perfect mix that reflects the chic soul of the neighbourhood in which it is located, Brera."
Via Santo Spirito, 10 – Via Gesù, 5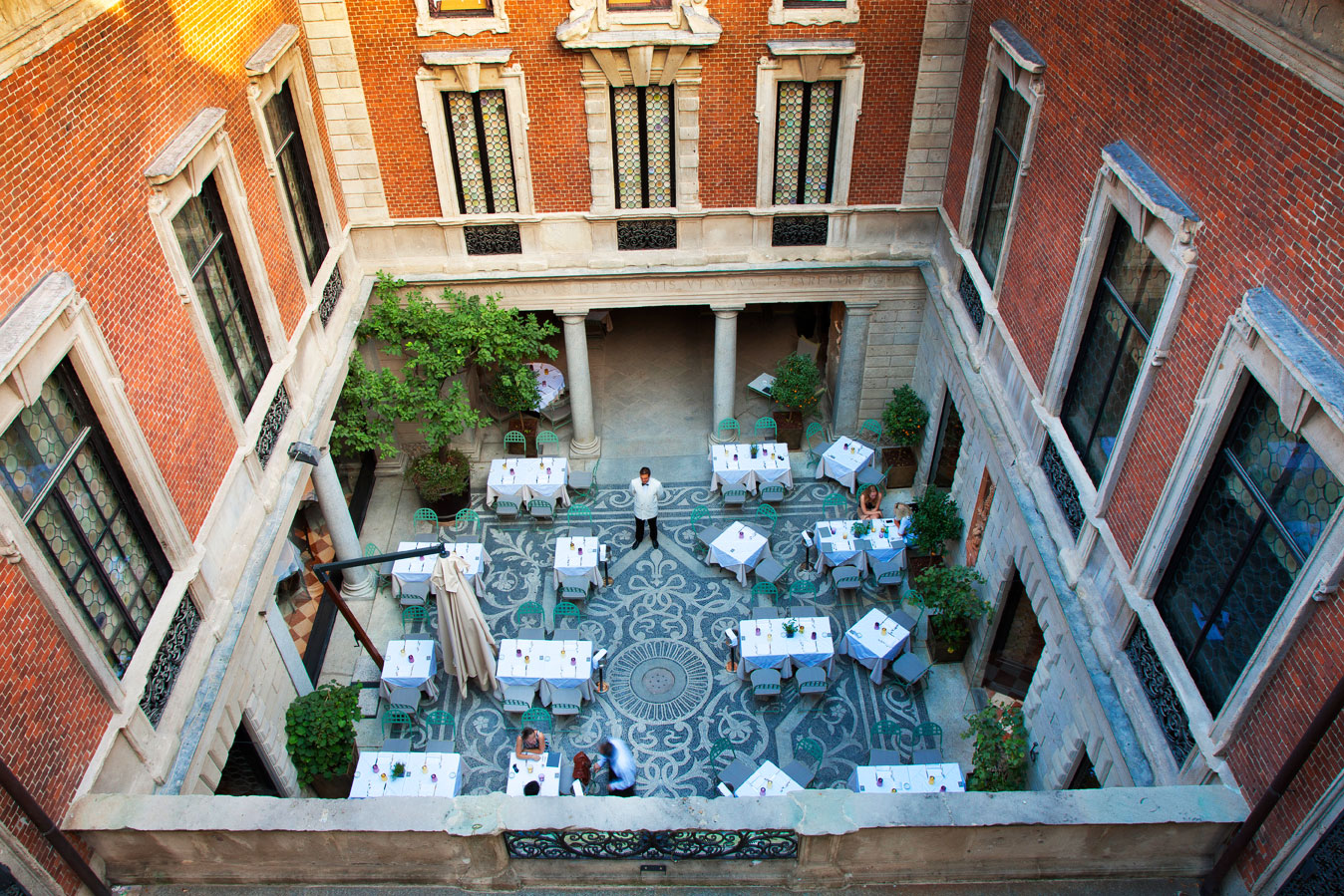 The historic Salumaio, family-managed since 1957, has moved a lot before settling in this imposing aristocratic courtyard of the historic Palazzo Bagatti Valsecchi and becoming one of the most fashionable locations of Monte Napoleone. Perfect for any occasion, be it a business lunch or a romantic dinner at open tables in the shade of lemon trees, this renowned delicatessen seller will make you revel in its greatness. Chances are, you will also have a casual encounter with members of the international jet set – we met Eva Riccobono! And don't forget to visit the Palace itself, now a home-museum, and peek at the windows with some of the best foods the world has to offer!
Via Forcella, 6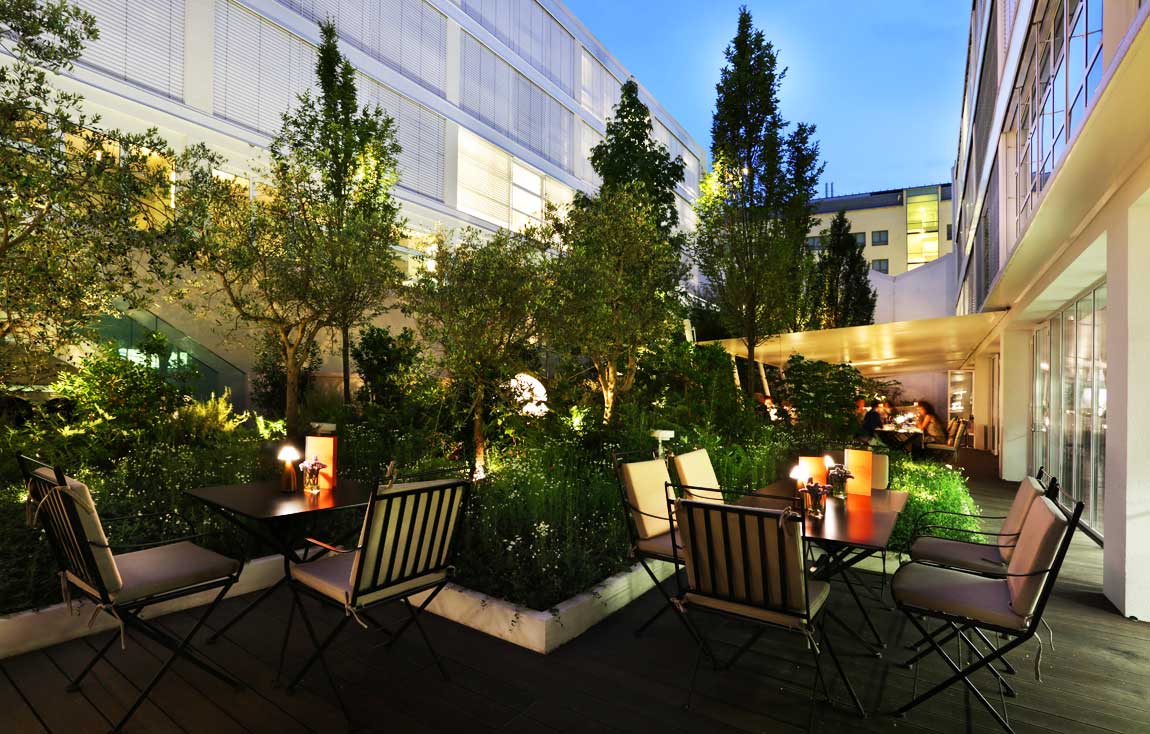 In the Magna Pars Suites Milano hotel in Tortona, Da Noi In, a Michelin-mentioned restaurant, is flourishing with its covered modern courtyard surrounded by the freshness of plants. It gives you a feeling of being seated in a garden, yet in full elegance, attended by experienced and gentle staff. Relaxed, yet luxurious, and modern just the right amount. The menu choices are a perfect match for the dehors and interior, offering traditional Italian dishes, among which gourmet, vegetarian, business, and healthy options. There are options to satisfy every palate and desire, the only thing required of you is to come and dive right in.
Corso Como, 10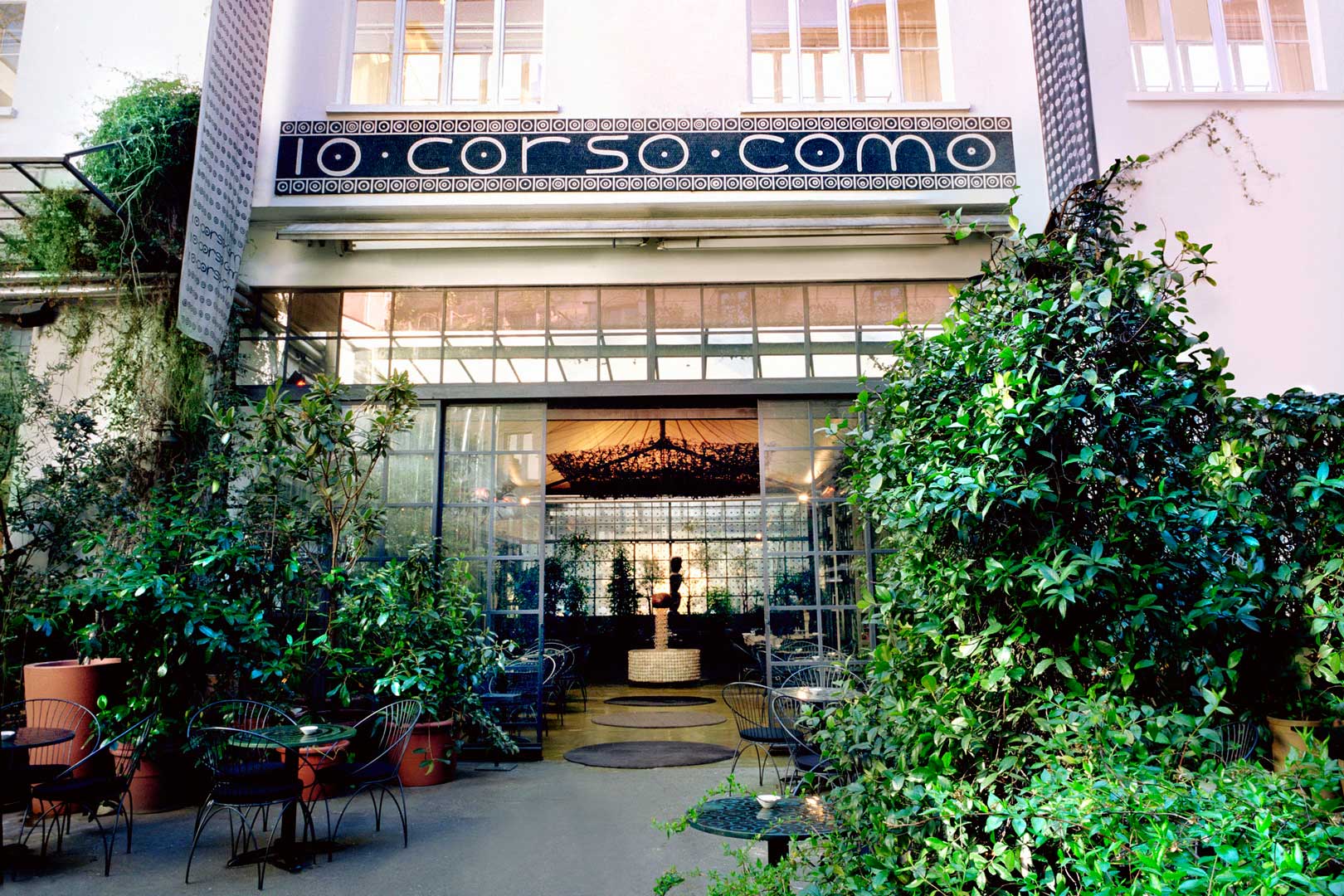 In the evening, amidst Corso Como and its crowded noisy bars, turn right and make your way through colorful glass panels, carefully protecting this luxurious refuge from strangers' gazes. Inside, a historic palace overlooks a cozy garden with dim lights illuminating its intimate corners. To ask for a table you step forward into the adjacent veranda, filled with transparencies and an interplay of bizarre patterns in juxtaposition, resulting, to your surprise, in the most elegant and natural interior. It's like dining in a surreal forest filled with elaborate works of art! And the dishes and cocktails you will savor? They are nothing short of works of art as well. Stop by this place during the day, only to discover that what you thought were a wall is actually an entrance leading to one of the most amazing concept stores in the world.
Via Scaldasole, 7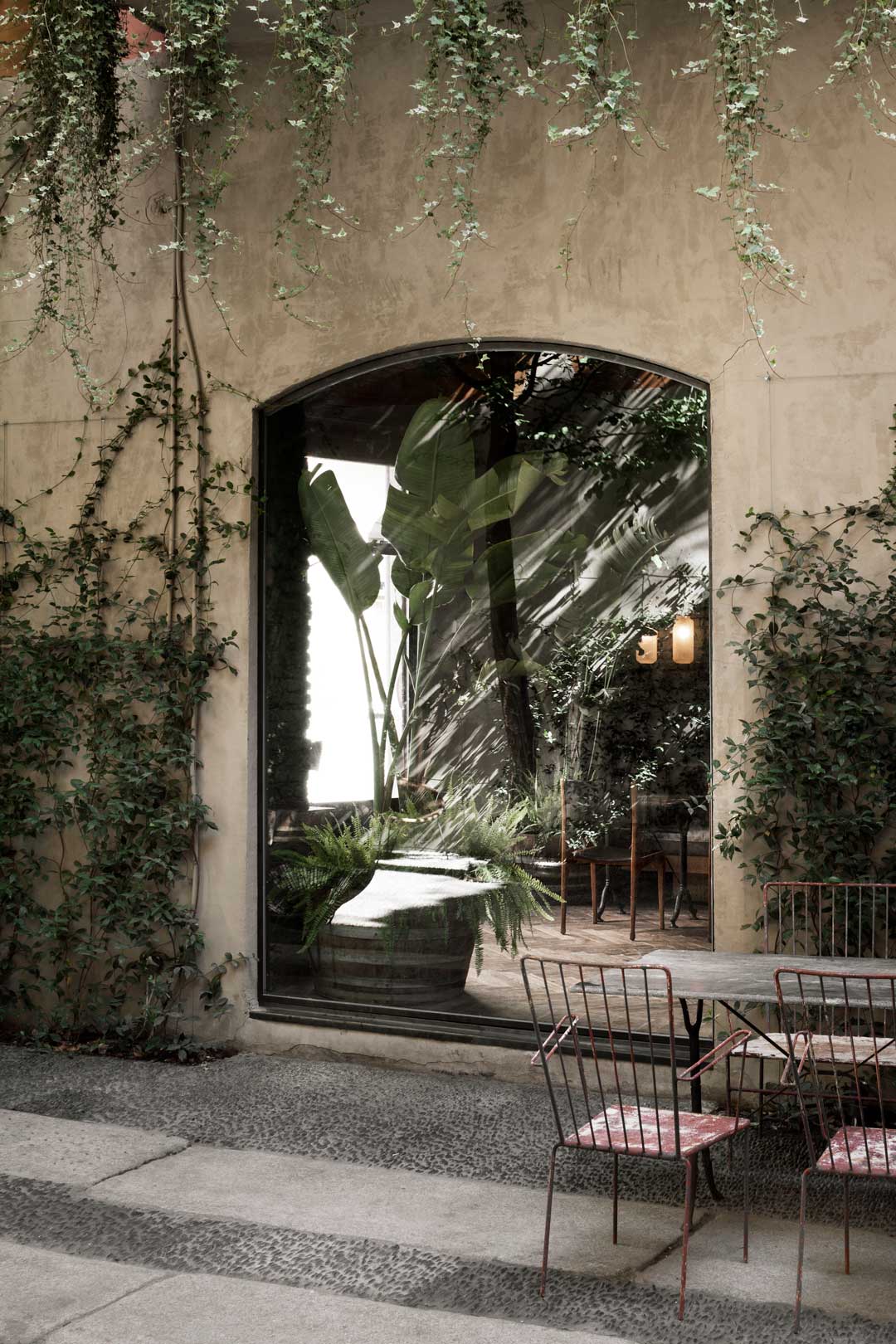 In a courtyard of the old Milan, a former sixteenth-century monastery, among the tropical vegetation is hidden a project, a collective born of the mind of the entrepreneur Mauro Orlandelli. Six includes Six Gallery, a design studio and concept store, Irene, a flower shop and, indeed, the Sixième Bistrò. Don't let yourself be betrayed by the exotic atmosphere, the bistro awaits you in its design environments with attention to all details such as exposed brick and original floors, with local and seasonal proposals, such as breakfast strictly Italian, and a mise en place minimal but impressive.
Via Giovenale, 7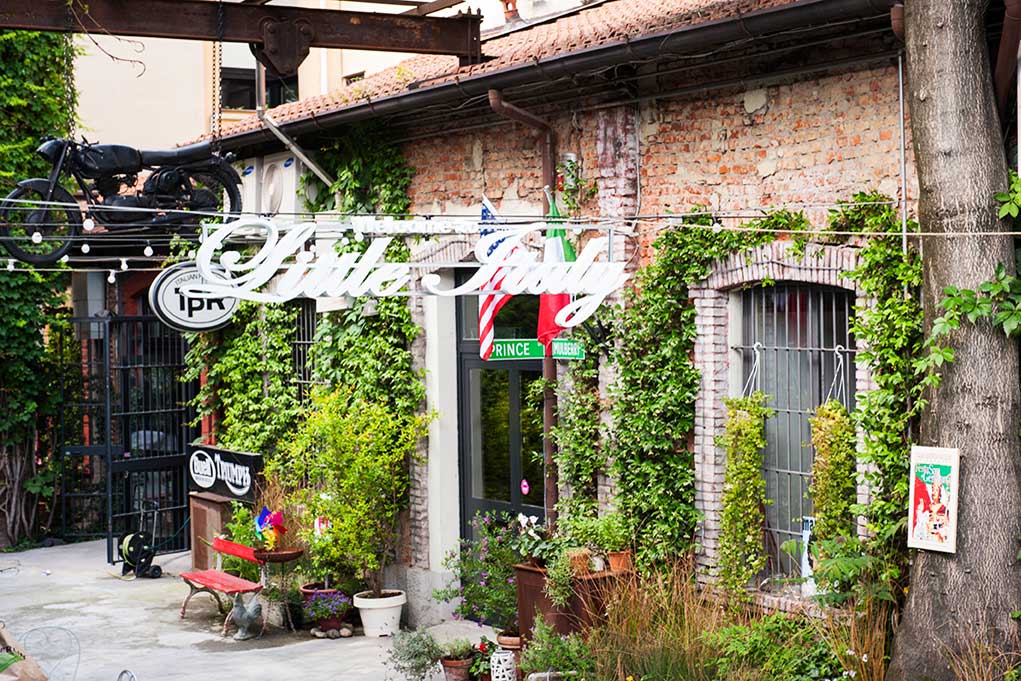 In the deserted via Giovenale, walking in a private yard's dirt road, you definitely won't expect a miracle to happen. Yet, as if by magic, you notice little shiny arrows hinting at a nameless door. You enter – still nothing – you walk along run-down warehouses and concrete walls, and suddenly it's a whole new world: an haute cuisine Italian-American restaurant with a marvelous lofty inner yard! Wow! This hidden treasure was established by Desiree Nardone, head of the "Food Genious Academy" as a temporary location for EXPO 2015, but no wonder that it's now permanent – we are all deeply in love. And there are plenty reasons why: gourmet dishes from the best Academy students and "Backwards Aperitifs" with excellent cocktails!
Via Archimede, 10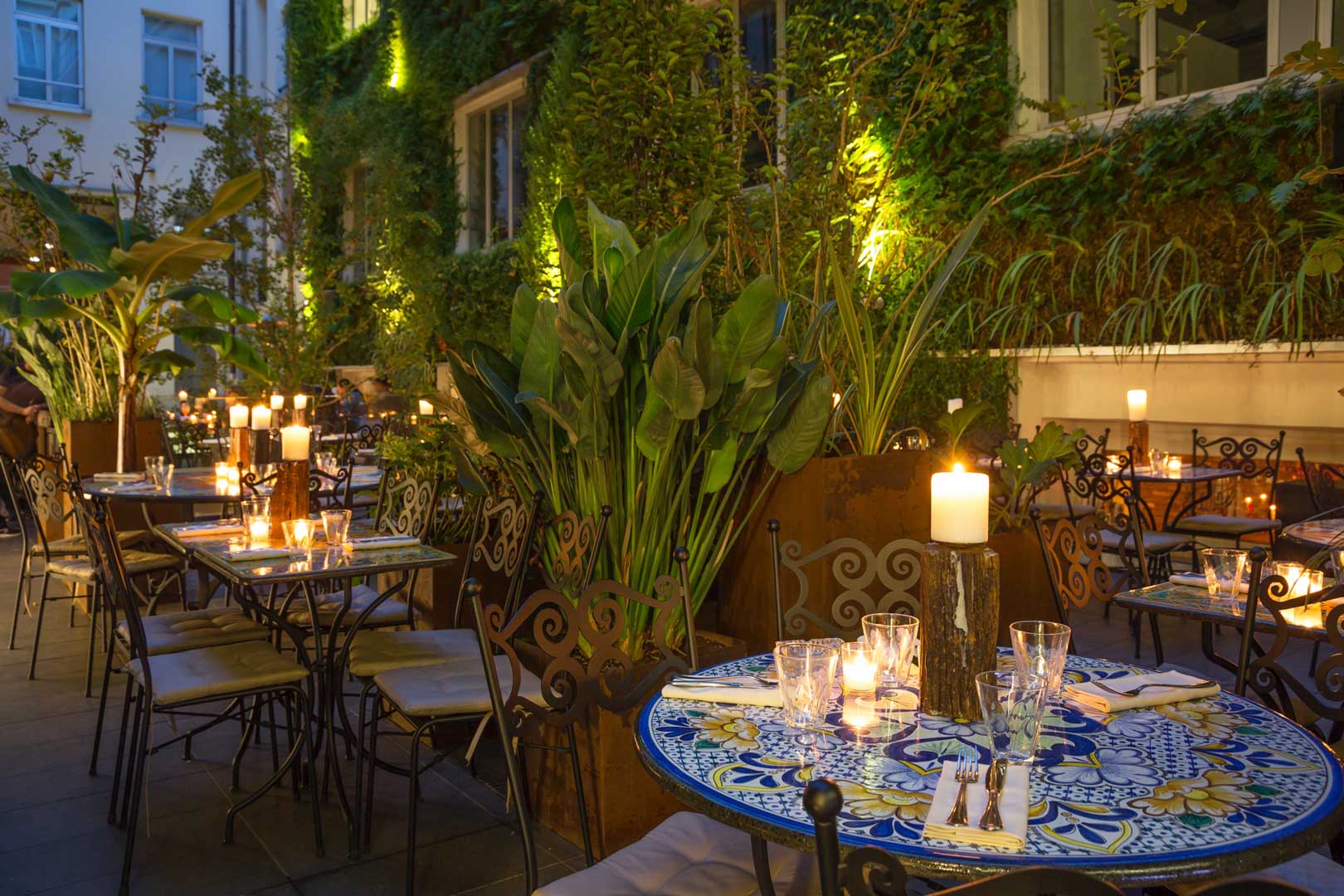 "Canteen is a unique place that wins at the first glance, seduces at the first course and has you head over heels after the first drink". The name doesn't give away the fact that this Mexican restaurant is one of the most sophisticated and stylish spots in town, and is able to create a whole atmosphere you'll not want to escape from: the play of light, exposed brick and chandeliers inside, with the centerpiece being the luxurious courtyard covered in vertical gardens, with colorful themed tables completing the ensemble. Here chef David Blanco will indulge you with his traditional Mexican dishes (gourmet tacos, fajitas, ceviche, and desserts featuring Churros with chocolate sauce!). And when you are done with dinner, don't leave just yet: check out the Tequila Bar, for which the renowned Juan Carlos Gomez personally selected over 100 labels of tequila and mezcal. So… let's get the party started!
Via Pier Candido Decembrio, 33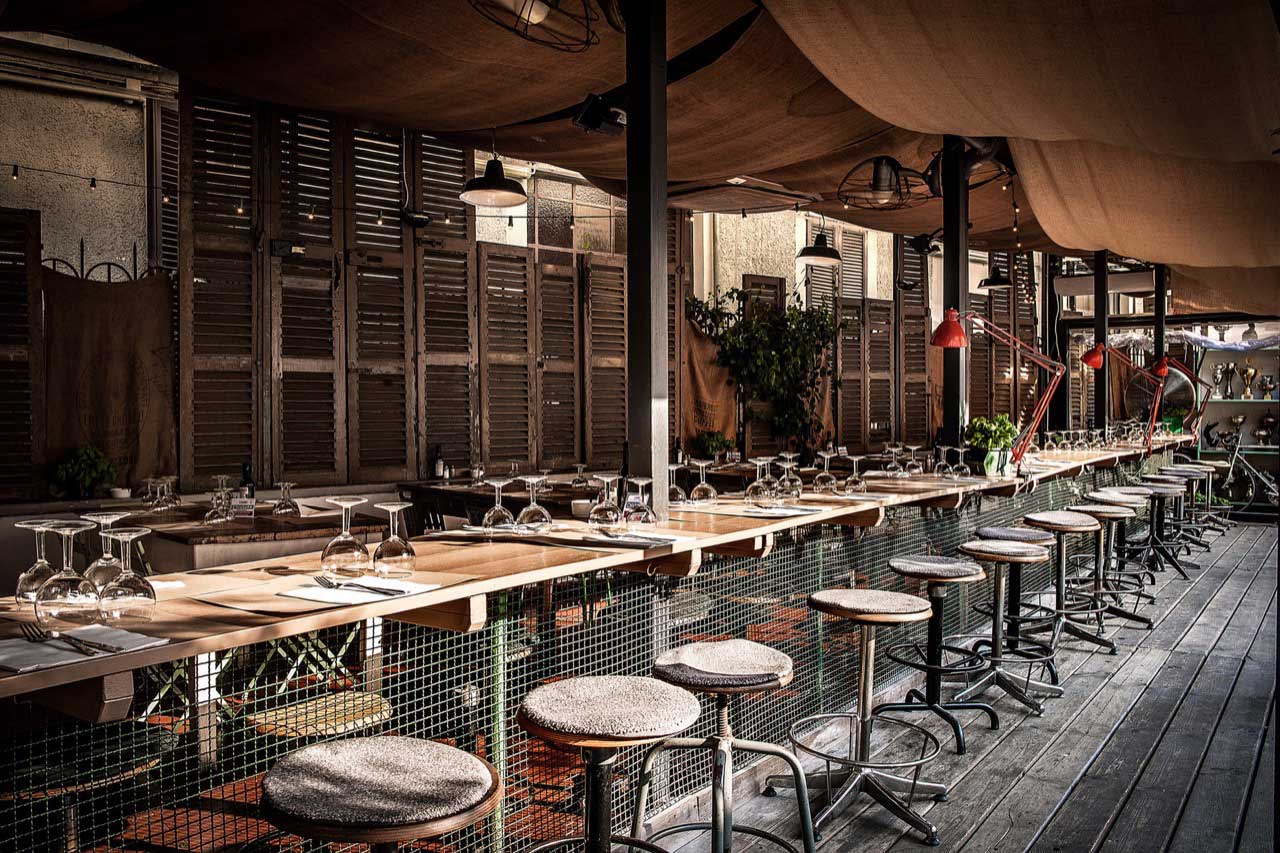 "U Barba" in Ligurian dialect means "the uncle". The tavern, in fact, brings a corner of Liguria in Milan. The courtyard with olive trees and the bowling alley evokes the past of the building that once hosted precisely a bowls club. Next to the gastronomy, today the Genoese tavern with its vintage, rustic and cozy settings offers authentic Ligurian dishes: the typical focaccia of Recco with cheese, the trofie or testaroli (strictly homemade) with pesto and the pansoti with walnut sauce.
Spirit de Milan
Via Bovisasca, 57/59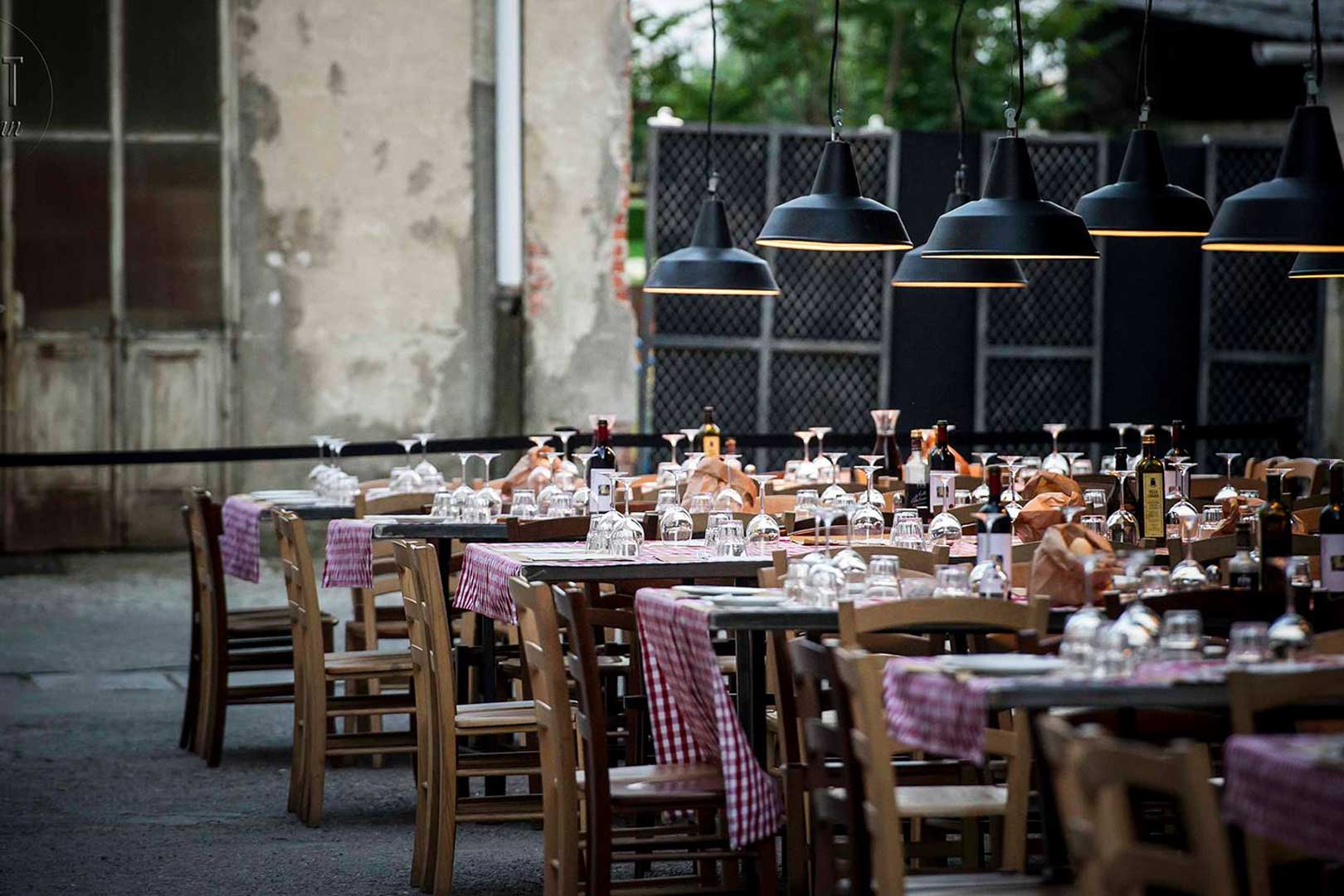 In the former industrial area of the Cristallerie Livellara, in the Bovisa district, there is a large courtyard that tells the authentic Milan of yesterday in today's modern and international city. You can hear the true Milanese dialect and taste the typical dishes of the Lombard tradition in large social tables because  meeting and sharing are the keys of the project. But Spirit de Milan is also a ballroom and a stage, here, in fact, there are theater nights but, above all, you can dance in the typical Milanese evening that recovers the atmosphere from the tavern, Barbera & Champagne, and the Holy Swing Night dedicated to the sounds and the mood of the 40s.
Poke House Garden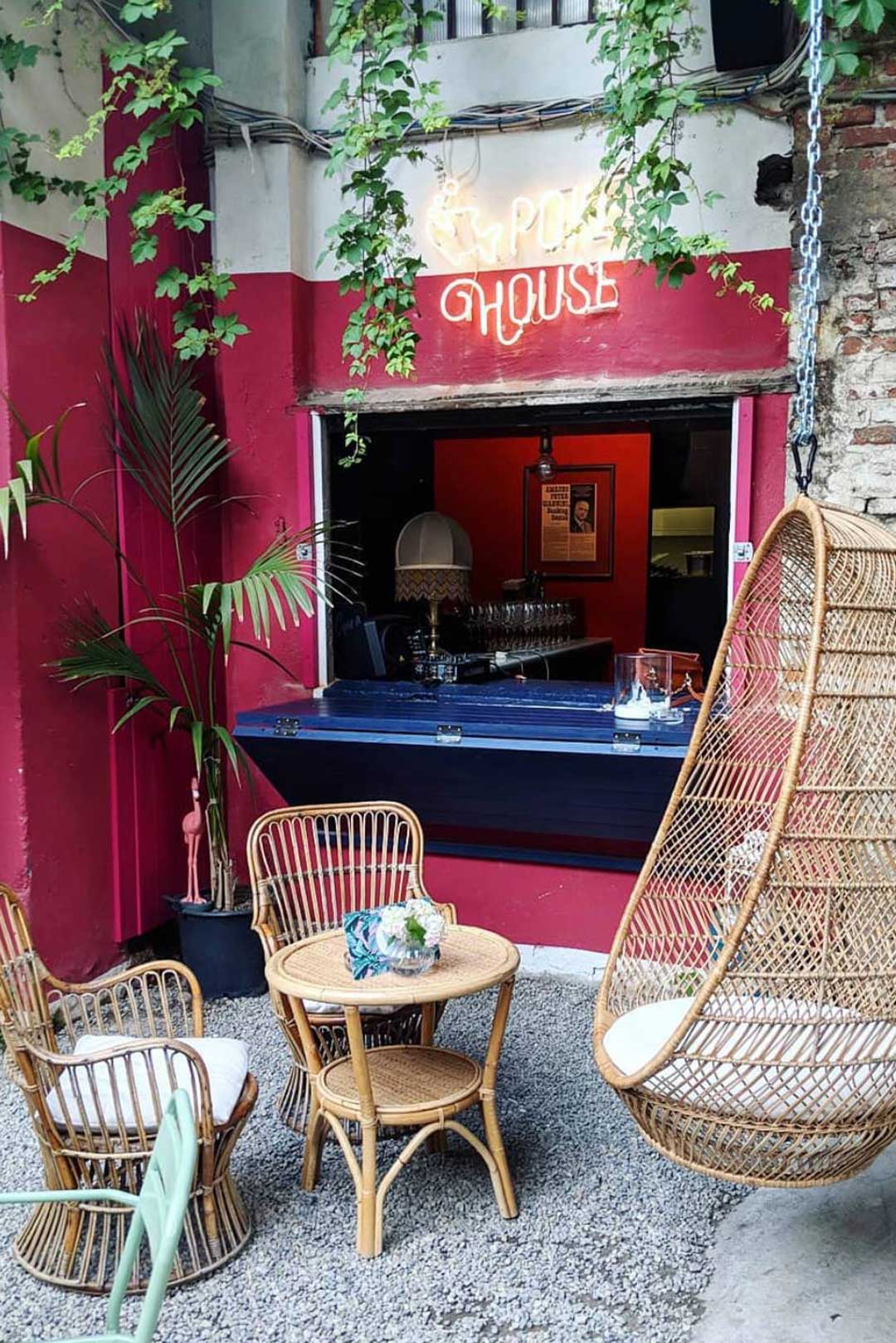 The temporary that brings Hawaiian recipes and flavors to Milan from an idea born in California. In a wonderful secret location to discover (but a careful eye can quickly recognize the famous courtyard) you can enjoy many variations of poke, the exotic recipe that is popular in Milan with all its fresh flavors and healthy and colorful ingredients. The bowl is a complete, original and modular dish: raw fish, but there is also the variant of meat and vegan, to combine with rice, avocado, edamame, mango and many other toppings and sauces to choose from to create your own perfect poke.